The Master Cleanse (also called The Lemonade Diet) is a modified juice fast that's often used for rapid weight loss. It's a liquid diet that provides a healthy amount of calories and nutrients specifically suited for cleansing, all while resting the digestive system and allowing the body to heal naturally. The Master Cleanse has been tested and approved since 1940 by millions of people all around the world and is constantly reported as the most successful diet of its type.
As the originator of this superior diet once stated: "I humbly and yet proudly offer it to you, confidant that you will receive vigorous good health from its use"
Stanley Burroughs –Author of the book "The Master Cleanser"– continues to state:
"This diet will prove that no one needs to live with their diseases. A lifetime of freedom from disease can become a reality. The Lemonade diet has successfully and consistently demonstrated its eliminating and building ability."
The Master Cleanse is such a simple program to teach in 100 words or less:
First, squeeze Fresh Lemon Juice.
Then add Rich Maple Syrup, and Cayenne Pepper into Pure Water.
Drink a minimum of six to 12 glasses throughout the day whenever one is hungry (For the Lemonade diet recipe with exact measurements, scroll down this page)
Take a laxative before bed.
instead of the morning laxative, you can do the Salt Water Flush.
Every day of The Master Cleanse that you overcome the psychological need to eat, you feel a growing sense of control that motivates you to complete the process. The Master Cleanse is by far my favorite of the Detox Diet Recipes.
There are Three Secrets to The Master Cleanse:
Ease-In and Ease-Out: The 3 days before and after The Lemonade Diet that slowly removes or re-introduces complex,  processed (C.R.A.P.) foods from your diet.
The Lemonade Diet: 10 Days to Lose Weight Fast, and Feel Great At Last
Every Day Detox: Every day a Natural Detox Method must be engaged to eliminate Waste such as Detox Tea and The Salt Water Flush
Each of these will be explained in detail, and it is very important to follow these directions carefully. If you read closely you shouldn't have many questions, but of course there is always more to know, so check out the comments. Most of your other questions will be answered there. Since I get so many of the same questions, I will be making a FAQ or Frequently Asked Questions page very soon.
The Complete Master Cleanse by Tom Woloshyn
There are often questions regarding the precise ingredients for the Master Cleanser Recipe, as they can vary somewhat, depending on your experience and requirements. Be sure to choose which is right for you and learn how to best be prepared for The Master Cleanser Side Effects.
The best way to prepare for the Master Cleanse is to get educated about all the ingredients and  their purpose as well as the Cleaning process that takes place. Reading the recommended books written on the Master Cleanse topic is a very good investment of your time and energy. Everyone goes through different, very individual healing process and this may prepare you for it's ups and downs.
The Ease-In step of The Master Cleanse (Pre-Diet Routine) is not as important as the Ease-Out (Post-Diet Routine). In fact, you could skip the Ease-In completely and begin directly with The Lemonade Diet at anytime. In my experience, however, beginning The Lemonade Diet with the Ease-In routine not only prepares your stomach for less food, but your mind as well.
The purpose of Easing-into the Cleanse
I find by doing the Ease-In, the first two days of the Diet are not as shocking, and the impulse to eat is therefore more manageable. It allows you to prepare your body for the dramatic change in diet as you cleanse but it will also prepare you for the next 10 days : mentally and emotionally, which can prevent you from ending the Master  Cleanse too soon. Use the 3 days of the Ease-In to gather your ingredients for the Master Cleanser Recipe.


Whether you begin The Lemonade Diet immediately or Ease-In, the process of the Lemonade Diet is the same. You will however, need to make two decisions to suit your personal preferences and/or your daily work and family routines.The first Master Cleanse Variation revolves around timing your daily flush. Perhaps equally important as Ending The Master Cleanse is the Daily Detox Bowel Movement. It is crucial to flush out the toxins your body is eliminating, and since you are not consuming digestible food (fiber) to create a bowel movement, you will have to make that happen.
Lemonade Diet Ingredients
Awake, and prepare your Lemonade – this is your nourishment and energy source for the day.
Soon after arising you will prepare your daily intake of Fresh Lemon Juice, Rich Maple Syrup, Cayenne Pepper and Pure Water.
Lemonade Diet Recipe
Mix each of the following lemonade diet ingredients into a large glass:
2 Tablespoons Fresh Lemon Juice
2 Tablespoons Rich Maple Syrup
1/10 Teaspoon of  Cayenne Pepper Powder – or to taste (as much as you can stand)
8 ounces (250 milliliters of Pure Water)
Little tip: Roll each lemon firmly between your palm and the counter. Put sufficient downward pressure as you rock the lemon back and forth under your hand. You are softening the lemon to make the extraction of juice more efficient. See this post for detailed tips on The Lemonade Diet.
How much Lemonade should you drink during the day?
You will drink between 6 and 12 glasses of Lemonade each day (some people drink as much as 26 glasses per day). The more you can drink, the better. I try to drink at least 8 glasses each day. This will depend on how big or small you currently are (caloric needs), your tolerance to physical and psychological urges to eat, and your desire to to lose weight.
This is why I call this process "The Daily Detox Bowel Movement". It is this process that cleanses your body of the waste, and toxins. There are two accepted methods to produce Daily Detox Bowel Movements:
Prior to your first day on The Lemonade Diet you should have taken your Nightly Laxative. On your first full day you do not need to do the SWF so you can start drinking your Lemonade immediately upon waking.
How much weight will I lose during the Master Cleanse?
Master Cleanse Weight Loss results vary according to your pre-cleanse weight, and can be managed, to a degree, by how much lemonade you drink. Obviously you can Drink more, for less weight loss, and drink less to lose more weight. It is not a wise choice to drink less than 6 glasses in an effort to lose "extra" weight. Weight loss (if any), should occur naturally. It is wise to drink whenever you're hungry, or when you feel a lack of energy (commonly felt as a weakness or mild shakiness), which is quickly corrected by drinking a glass of Fresh Lemonade. 12 glasses per day should be your starting point from which you will make adjustments.
How long should I do the Cleanse for?
Tom Woloshyn claims the longest he has heard of is 372 days straight with the second longest being 256. Some people do "Cleanse Stacks" where they will do 10 days followed by some regular eating and quickly going back on for another 10 days as many as 5 times. My suggestion is that 2 weeks is more than enough. There are reasons for Long Term Master Cleansing such as Disease Cleansing, but that topic is far outside of the scope of this article.
The Ease-out process of The Master Cleanse is the exact same as the Ease-In, but in reverse. This is also another reason I choose to do the Ease-In – it prepares me for the Ease-Out. You will be tempted to fast-track this process, but DON'T.
Why is the Ease – out so important?

Consider this step as ESSENTIAL. You can become nauseated if you start to eat too soon. Please don't underestimate the importance of this process. On the other hand, don't be scared of it either. You do risk some serious constipation or some of the worse Complications of The Master Cleanse – but if you eat something too soon, you will likely be okay in the long run. If you are unsure at any time – consult a doctor. My words here are opinion only, and should always be considered informational not medical advice.
Here is a quote from Tom Woloshyn's book The Complete Master Cleanse On the Easing – out :  " The important transition period of moving from lemonade to food will prepare your digestive system for more and more complex foods so that it does not become overwhelmed. Just as you wouldn't try running a marathon after being a couch potato for three years, you wouldn't brake a cleanse by launching into full-feasting mode. You want your digestive system to get well-deserved brake so that your body can start back on the right track. "
Post Cleanse – Adopt a Healthy Lifestyle – After The Master Cleanse
When you are done The Master Cleanse, the next and maybe most important step is to begin to Eat Wisely. This sounds so simple, yet so many people go right back to eating emotionally to sooth their daily worries. Choose to Eat Wisely and you will not put the weight back on. If you go back to Eating Poorly, you will gain back all the weight you just lost – and maybe more!
Make sure to start taking Probiotics after you finished the Cleanse. It is very important to replenish the good bacteria in your body that has been flushed out during the Cleansing process. The word "probiotic" means "for life." Probiotics are good bacteria that provides many health benefits and are essential for many vital body functions, including healthy digestion.

Now You KNOW How To Master Cleanse
So now what? What's Next?
Pick Your Start Date
Get Your Master Cleanse Kit
Get Your After Master Cleanse Kit
Join The Group Cleanse and Social Channels for Support and Fun!
Lose Weight & Feel Great
Pick Your Start Date
In our experience, Friday's are great days for starting the Ease-In, leaving the following Monday for you to begin your Lemonade Diet. Strategically this makes your starting weekend a hybrid of cleanse and food. This also leaves the Ease-Out to fall prior to the end of the second week, and ultimately only 1 full weekend while on the Lemonade Diet. This helps substantially with people's work and social schedules.
Finally, choosing your seasonal selection is also important. Look at your calendar and and notice major events like National Holidays, and personal events like weddings, graduations, etc. Find the first opportunity that you have 2 weeks off following one of these events. You can then really dig in and enjoy your last indulgences and get ready for a fresh start free from any of the pitfalls and temptations that these events are certain to cause.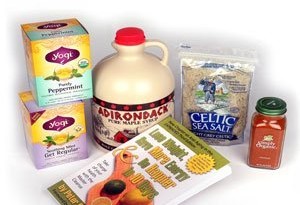 There are 3 parts to your Master Cleanse Kit. Part 2, Lemons, of course are perishable. So you should try to get those locally, although Amazon.com will deliver Fresh Lemons directly to your door, along with the readily available non-perishable ingredients making up part of The Master Cleanse Kit including Maple Syrup, Cayenne Pepper, Sea Salt, and Laxative Teas or Laxative Pills. Part 3 of your Master Cleanse Kit might include the equipment or accessories you might need like a hand juicer, tablespoon measures and water bottles. All of these items can be found on Amazon.com, where we suggest you get your kit, saving you the effort of sourcing all these items independently.
Get Your After Master Cleanse Kit
It's so important to over-look what to do "After" the Master Cleanse. After-all, just start eating again right? Naturally, following the Ease-In, if done right and transitioned into Eating Healthy, we'll rebuild naturally over time. During The Master Cleanse, we've strategically reduced intake of certain nutrients,  like Protein, Fats, and a select group of Vitamins where sidelined for a few days. Now it's time to rebuild. We have to rebuild our internal flora, using Probiotics. We should supplement our Vitamins and Nutrients with a Plant Based, and natural Multivitamin, and finally we should rebuild our Amino Acids and Proteins using an all natural Whey Protein.
Join the Group Cleanse for Support and Fun!
Now that you're committed, why not join our Group Cleanse. Hundreds of people do one of 4 scheduled Group Cleanses after the major holidays, but there are also Independent Group Cleanse with dozens of participants on any given day of the year. You'll be amazed how helpful, and FUN, having someone to share with, learn from, and lean on during the challenge of becoming a Master Cleanser. Not to mention you can flex your Social Networking, Blogging and Publishing skills that might even land you your very own blog just like TheMasterCleanse.org. Check out our Group Cleanse page for details.
Join The Conversation on our Social Channels
TheMasterCleanse.org is everywhere you want to connect with us. We creating content, supporting our community, and engaging in conversations on all the major networks. Click through and subscribe to us on each to stay up to date with all the great news, and insight on Cleansing, Detox, Weight Loss, Diets, Healthy Eating, Holistic Healing, Personal Health Management (Self Care), and Personal Development.
Lose Weight & Feel Great – Like Dr. Wayne Dyer Did
Yes The Master Cleanse is about Cleanse and Detox, but many of you are for the Weight Loss. Well, great news! As a reduction diet, The Master Cleanse is beyond compare. Be prepared to lose up to 2 lbs per day as fat melts away. Please note, that this is not typical, and results definitely vary. You'll only lose weight if your body feels you need to. Some people, especially those underweight or malnourished can sometimes put on weight. Most people however, carrying extra weight in fat, will see dramatic, fast, and natural weight loss.
Last but not least, the Cleanse and Detox is a Whole Body experience. You'll not only feel great about how you look, but you'll be more aware, proud, and empowered with your ability to be confident, committed in your new healthy lifestyle. Not to mention the famous "Cleansers" High most notably touted by Dr. Wayne Dyer, who proclaims:
I feel great and taken weight off around my middle. It's just kinda disappeared. I have lost 14 or 15 pounds I have more energy. I am doing yoga again. I am back walking. I was having real issues with my back. Joint pains and things like that seem to have all gone. I have a new kind of clarity as well.
Happy Cleansing everyone and Thank you for visiting our website! We hope to see you here soon again.
If You're Ready… Now you need to…