During The Master Cleanse you need to drink a detox tea at least once per day to help move the toxins that are being cleansed from your system, out of your body. If you don't, you will feel terrible, get sick, and likely quit the cleanse thinking its too hard and bad for you, when all you were missing were these critical detox drinks each day.
You might already know that The Master Cleanse is a juice diet and fast and of course that means we're not taking any fiber during the process, which in turn means we won't create a bowel movement as rough food is digested. Additionally, the process of detox, the stirring of our bodies regenerative powers, and turning on Autophagy where our dead and dying cells and tissues are removed, which creates a lot of waste that needs to be helped out of our bodies. We do this will a detox tea, a natural herbal detox, or laxative to create this bowel movement.
When considering using an herbal laxative  for The Master Cleanse, one first has to understand some simple body mechanics and what the Master Cleanse is and how it works. The Master Cleanse is a liquid mono-diet, which means it is a diet of only liquids composed of only the lemonade drink; it does not require or need any other foods. In fact, other foods or supplements only hinder its effectiveness and slow down the cleansing process. However, we still need to have regularity, and that's where the herbal laxatives in the form of a detox tea comes in.
Why Is an Detox Drink Necessary?
[easyazon_image align="left" height="110″ identifier="B0009F3PJE" locale="US" nw="y" src="https://themastercleanse.org/wp-content/uploads/51kxn4IBGsL.SL110-1.jpg" tag="mc-ea-cta-us-20″ width="82″]The cleansing process or autolysis requires enzymatic processes to function properly, the eating of food uses enzymes for digestion rather than the breaking down of dis-eased and unhealthy cells as well as wastes that accumulate in the body. This lack of eating then does not provide adequate amounts of fiber in the diet. Fiber is absolutely necessary for peristalsis or the wave like contractions that cause food to move through the digestive system and also finally to create the urge for bowel movements. To compensate for this deficiency while on the Master Cleanse one has to take an herbal laxative detox tea to ensure the colon functions and causes the waste to be loosened and dislodged from the digestive system.
Are Detoxing Herbal Laxative Teas Addictive?
But wait, isn't a this detox tea, a herbal laxative, or any laxative, addictive when taken for more than a week? Yes, but only when you are eating food on a daily basis does this occur. While on The Master Cleanse, if you don't eliminate, you get sick; in fact, I have talked to many, many people who are on the Master Cleanse and either have misread the instructions and have not taken an herbal laxative or taken a dosage that does not work while cleansing.  The Master Cleanse is a cleansing diet, and regular eliminations are vital to feeling well and having great success. You can only stop taking a herbal laxative if you get diarrhea.
Now, because The Master Cleanse is a liquid-mono diet and you only consume liquids your Bowel Movements (BMs) are liquid or runny for almost all eliminations. This is not diarrhea. Only if you are running to the bathroom 7 or more times a day should you stop or at least lower your dosage until your eliminations return to 3 or 4 a day. I myself have done The Master Cleanse over 1200 days in total and I am not dependent on laxatives at all, I was constipated until I started using The Master Cleanse in 1979.
Detox Tea Dosage of any Herbal Laxative
Dosage of the TEA is an issue that has to be taken into consideration, the right amount is dependent on many factors including your weight, state of health, and type of laxative that you are using. There are encapsulated herbs and [easyazon_link identifier="B002LMLJQ4″ locale="US" nw="y" tag="mc-ea-cta-us-20″]herbal tablets[/easyazon_link] that can be used for The Master Cleanse but I prefer tablets as the dosage is easy to adjust to your own specific needs. My rule of thumb is to not follow the instructions on the packaging as they are for people that are already eating not cleansing. This means the dosage will be less than necessary for someone on a liquid diet, so instead of 1 tablet I take 4 and this provides enough stimulation to generally have 1 to 2 eliminations from 1 dosage. This maybe too much for some but most require this amount or more for productive BM's. The herbal laxative should be used every morning and evening, when using salt water flush in the morning then only laxative at night.
One last note, psyllium husks are not a laxative but a high fiber food that causes peristalsis and is not recommended on The Master Cleanse.
Do you use the herbal laxative called "[easyazon_link identifier="B0009F3PJE" locale="US" nw="y" tag="mc-ea-cta-us-20″]Smooth Move[/easyazon_link]" as your detox tea, or another brand of tea in your Master Cleanse routine? Which Laxative do you use? Please leave a comment below to let us know your experience.
Now You KNOW How To Master Cleanse
So now what? What's Next?
Pick Your Start Date
Get Your Master Cleanse Kit
Get Your After Master Cleanse Kit
Join The Group Cleanse and Social Channels for Support and Fun!
Lose Weight & Feel Great
Pick Your Start Date
In our experience, Friday's are great days for starting the Ease-In, leaving the following Monday for you to begin your Lemonade Diet. Strategically this makes your starting weekend a hybrid of cleanse and food. This also leaves the Ease-Out to fall prior to the end of the second week, and ultimately only 1 full weekend while on the Lemonade Diet. This helps substantially with people's work and social schedules.
Finally, choosing your seasonal selection is also important. Look at your calendar and and notice major events like National Holidays, and personal events like weddings, graduations, etc. Find the first opportunity that you have 2 weeks off following one of these events. You can then really dig in and enjoy your last indulgences and get ready for a fresh start free from any of the pitfalls and temptations that these events are certain to cause.
Get Your Master Cleanse Kit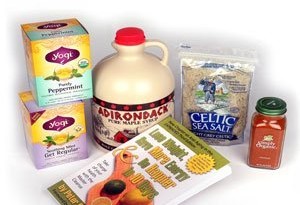 There are 3 parts to your Master Cleanse Kit. Part 2, Lemons, of course are perishable. So you should try to get those locally, although Amazon.com will deliver Fresh Lemons directly to your door, along with the readily available non-perishable ingredients making up part of The Master Cleanse Kit including Maple Syrup, Cayenne Pepper, Sea Salt, and Laxative Teas or Laxative Pills. Part 3 of your Master Cleanse Kit might include the equipment or accessories you might need like a hand juicer, tablespoon measures and water bottles. All of these items can be found on Amazon.com, where we suggest you get your kit, saving you the effort of sourcing all these items independently.
Join the Group Cleanse for Support and Fun!
Now that you're committed, why not join our Group Cleanse. Hundreds of people do one of 4 scheduled Group Cleanses after the major holidays, but there are also Independent Group Cleanse with dozens of participants on any given day of the year. You'll be amazed how helpful, and FUN, having someone to share with, learn from, and lean on during the challenge of becoming a Master Cleanser. Not to mention you can flex your Social Networking, Blogging and Publishing skills that might even land you your very own blog just like TheMasterCleanse.org. Check out our Group Cleanse page for details.
Join The Conversation on our Social Channels
TheMasterCleanse.org is everywhere you want to connect with us. We creating content, supporting our community, and engaging in conversations on all the major networks. Click through and subscribe to us on each to stay up to date with all the great news, and insight on Cleansing, Detox, Weight Loss, Diets, Healthy Eating, Holistic Healing, Personal Health Management (Self Care), and Personal Development.
Lose Weight & Feel Great – Like Dr. Wayne Dyer Did
Yes The Master Cleanse is about Cleanse and Detox, but many of you are for the Weight Loss. Well, great news! As a reduction diet, The Master Cleanse is beyond compare. Be prepared to lose up to 2 lbs per day as fat melts away. Please note, that this is not typical, and results definitely vary. You'll only lose weight if your body feels you need to. Some people, especially those underweight or malnourished can sometimes put on weight. Most people however, carrying extra weight in fat, will see dramatic, fast, and natural weight loss.
Last but not least, the Cleanse and Detox is a Whole Body experience. You'll not only feel great about how you look, but you'll be more aware, proud, and empowered with your ability to be confident, committed in your new healthy lifestyle. Not to mention the famous "Cleansers" High most notably touted by Dr. Wayne Dyer, who proclaims:
I feel great and taken weight off around my middle. It's just kinda disappeared. I have lost 14 or 15 pounds I have more energy. I am doing yoga again. I am back walking. I was having real issues with my back. Joint pains and things like that seem to have all gone. I have a new kind of clarity as well.
Happy Cleansing everyone and Thank you for visiting our website! We hope to see you here soon again.
If You're Ready… Now you need to…