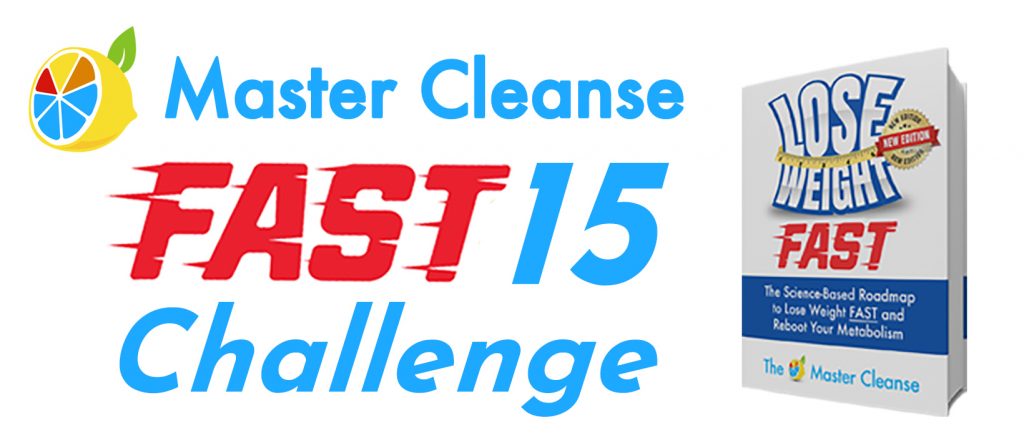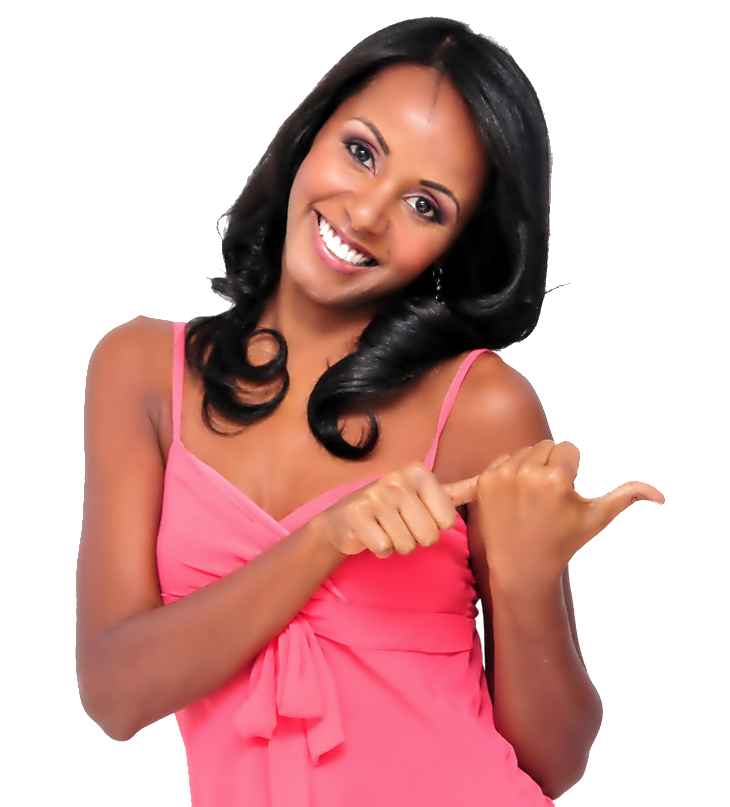 I am So Excited for You!
You are motivated and ready to tackle the New Year with pizzazz. You are determined and disciplined; you want to lose some weight, get fit, get stronger and feel great! As your coach, I'm ecstatic and honored to be part of your journey and with this easy-to-follow plan help you jumpstart your New Year's resolution, stay on track and see results fast!
Now scroll down and check out the short video below with important information on what to do next. You will also see additional resources to help get you ready for our Fast 15 adventure. Can't wait to get started.
Here's to an incredible new decade!
Step 1 – Check Your Email & Complete Profile
The very first thing you'd want to do is to check your email early and often.
There are a couple of emails coming to you and you should see it within a few minutes from when you signed up. There will also be consistent emails coming up to the challenge and once we start, you'll get an email each day. SO, get in the habit of checking your emails.
Look for the Lemon emoji in the subject line as an easy way to spot emails from us. Your first email you'll get is your receipt of course, but also the access details for where to download your resources.
Go check your email for login details now, we'll wait :)
Step 2 – Download the Resources
The login details will take you to a membership site where your resources will be available for download and in some cases for streaming. This membership site is especially built for the Fast15 Challenge, and therefore you'll find other handy references, support and other tools at this site as well.
This membership site will live at Fast15Challenge.com and you can login at Fast15Challenge.com/login/ with the username and password you received via email. If you're having trouble accessing your membership site, please reach out to support and let us know how can we help.
Step 3 – Join the Facebook Group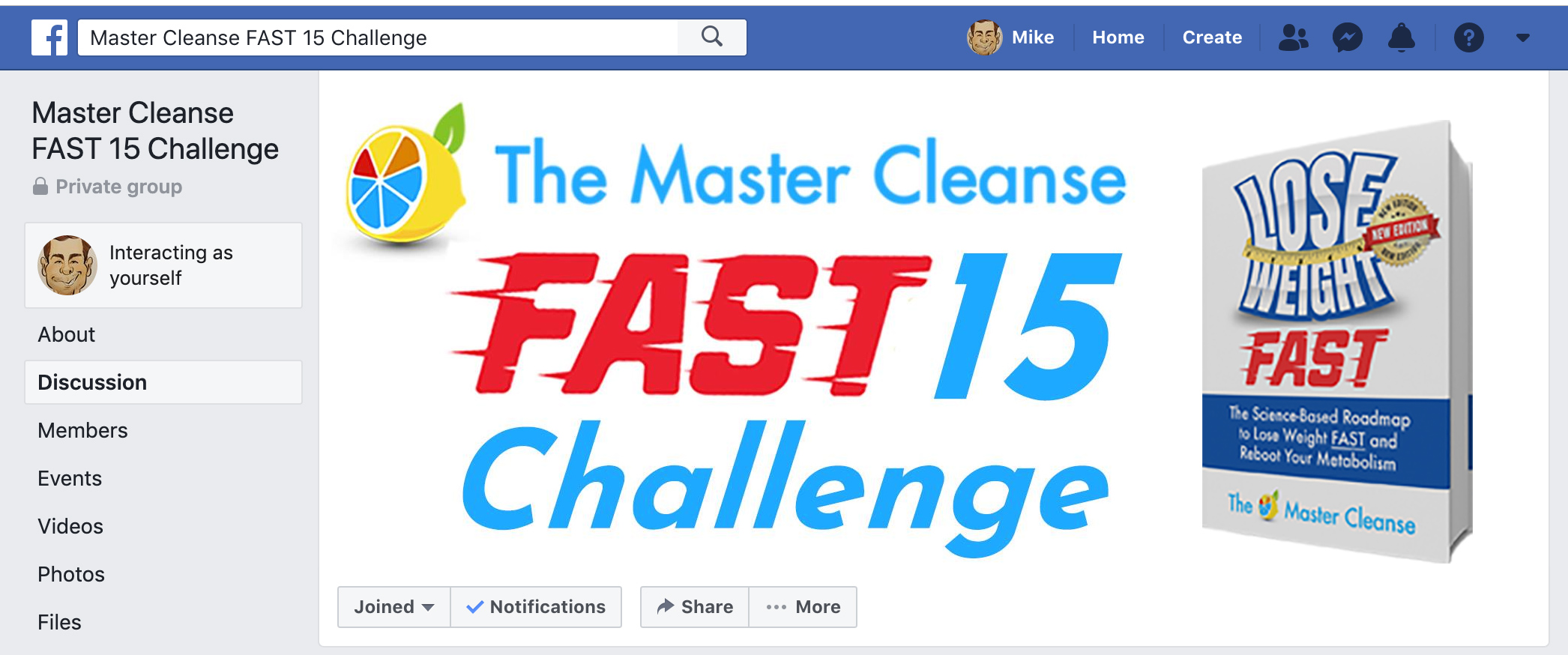 Next step is to join the Facebook Group. While we'll be sending you daily emails that will provide the bulk of the information you might need in a given day, the Facebook Group is where all the communication happens so you want to make sure you are part of it. All the check ins and the fun stuff, where all the action happens, all the wins, the struggles, the camaraderie, community and support. – rework
Click on the button below and request access.
Our team will get you approved. Once approved, your next challenge is to post a comment in the group telling us your WHY: Why are you starting the challenge. You don't have to share too many details, but by letting us know you're here, we can make sure to see you and we'll get to know you a little bit.
Step 4 – Sign Up for Referral Rewards
What's better than getting a free challenge? Getting paid to do one! Sign up 2 friends to do the challenge and your challenge will be FREE. That's because we will pay 50% of their challenge entry fee as a reward for your referral.
And, of course, if you sign up more people, every referral thereafter earns you a cash payment of 50% of the challenge fee. It's a really simple system, click on the button below, sign up the form and you'll be given a unique link that you can share everywhere. If someone uses that link to sign up, you'll get 50% percent of the sign up fee. But remember, it is SUPER important they use that link, the link is what will help us track any sales coming from you.
Step 5 – Get Geared Up (do you have your kit yet?)
Last but not least, you'll need some gear: whether you want to shop on your own or let us provide it for you. Click on the link below and get access to a special resource we've developed for you. A special PDF report with all the ingredients and equipment we might need as well as one last shot at buying the Fast15 challenge kit through us at the special rate provided for you when you registered for the challenge.
After today, you'll still be able to buy the kit through us, but it'll be at our standard rate.
Copyright © 2007-2020  Master Cleansing, LLC.  |  All Rights Reserved.
***DISCLAIMER*** Some weight loss results featured in before & after posts like this are not typical. The average person can expect to lose 1 pound per day on the 10 Day Master Cleanse but there is no guarantee any specific weight loss. Results vary because of many factors, including amount of lemonade consumed, your current health, toxic load, and weight status etc.
This website does not provide medical or healthcare advice. Consult with your physician before making any dietary or other health-related changes, including any FASTS, Detoxes, Cleanse such as The Master Cleanse FAST 15