The Lemonade Diet is the portion of The Master Cleanse during which you consume only the Lemonade. It is a diet in the sense that you are restricted to a certain food. The phrase "The Lemonade Diet" is often used synonymously with The Master Cleanse, but I break it down in order to describe the portion of The Master Cleanse when you consume the nutrients and energy from the Fresh Lemon Juice, Rich Maple Syrup, and Organic Cayenne Pepper.
There are Three Secrets to The Master Cleanse:
Ease-In and Ease-Out: The 3 days before and after The Lemonade Diet that slowly removes or re-introduces complex,  processed (C.R.A.P.) foods from your diet.
The Lemonade Diet: 10 Days to Lose Weight Fast, and Feel Great At Last
Every Day Detox: Every day a Natural Detox Method must be engaged to eliminate Waste such as Detox Tea and The Salt Water Flush
Each of these will be explained in detail, and it is very important to follow these directions carefully. If you read closely you shouldn't have many questions, but of course there is always more to know, so check out the comments. Most of your other questions will be answered there. Since I get so many of the same questions, I will be making a FAQ or Frequently Asked Questions page very soon.
What is the Lemonade Diet?
The Lemonade diet aka The Master Cleanse is simple yet effective way to detox your body. Here is description of this diet by one of the experts on this specific Cleanse – Tom Woloshyn: 
" The master Cleanse is  one of the most simple, effective, and inexpensive cleansing and healing programs available. It is a liquid monodiet (that is, one mixture only) designed to work with an complement your body's own cleansing and detoxifying processes, and at the same time to nourish your body with the things it needs to function. It is not a true fast (one in which there is no nutrition), nor it is a means to starve the body in order to loose weight dangerously fast. The cleanse is typically done for 10 days, but can be safely maintained for many more days in a row, even weeks when desired. "
This quote is an exert from Tom Woloshyn's book The Complete Master Cleanse. 
This page is dedicated to the directions to The Lemonade Diet Recipe as well as the ingredients, expectations, problems and experiences myself and the readers of this website have encountered.
The Lemonade Diet begins with preparing the Lemonade. During the diet, you will only consume the Lemonade that you make each day.  In order to ensure that it is fresh and will retain as much of the nutrients and energy as possible, you should prepare the Lemonade just moments before drinking it.

Lemonade Diet Ingredients
To make the Lemonade you will need the following ingredients:
2 Tablespoons of  Fresh Lemon Juice from one half of a Lemon
2 Tablespoons of Rich Maple Syrup
1/10 of a Teaspoon of Cayenne Pepper
1 – 2 cups of Pure Water (Alkaline Water is best, in my opinion)
To prepare the Lemonade for the Lemonade Diet you will also need the following:
1 large cup to mix your lemonade in
1 Tablespoon Measure
1/10 Teaspoon Measure
Cutting Board
Sharp knife
Juicer (Hand juicer or Power juicer)
You'll need a Lemonade Kit
How to Make the Lemonade
Start by rolling a Lemon on the cutting board to get it nice and juicy. Cut the lemon along its belly and grind it on the juicer. Do this until you have juiced half your lemons, or until you have no more room in your juicer.
Measure 2 Tablespoons of Fresh Lemon Juice into your large cup.
Now measure and at 2 Tablespoons of Rich Maple Syrup to the cup.
Measure and add 1/10 Teaspoon of Cayenne Pepper to the cup (or more to taste).
Mix a and drink immediately.
While on the Lemonade Diet, you can and should drink plenty of Pure Water. I drink 1 cup as a chaser after each cup of Lemonade. You can drink more throughout the day. Try to avoid drinking more than double the amount of Lemonade each day.
Drinking enough water helps to wash out the toxins being released into your bood stream and out of your body during the cleanse. It also helps to prevent possible headaches as well as feeling of hunger or cravings that surface during the detox.
Tips on how to make the Master Cleanse Lemonade right
1. Store your lemons on the counter to ripen, NOT in the fridge. Enzymes are dormant in the fridge. You want those enzymes. If you buy 50 lemons in advance, as most people do, store 40 in the fridge at a time and take the 10 most ripe lemons out for your first day or two.
2. Next, cut the lemon and juice each half on the juicer (If using an electric juicer you may want to juice the whole allotment at once, since you will not be sure how many lemons will yield the proper amount of juice. You may initially find you will waste a lemon or two).
3. Add the rest of the lemonade ingredients into the glass, mix immediately, and drink. I like to drink the glass quickly because it seems to hit my hunger spot quickly. I usually only drink when I need to, and when enough time has passed to allow for a nice spread over the day as I try to manage my daily quota.
4. Drink your lemonade as soon as you can after you made it (5-10 minutes after it was made). If you allow the lemonade to sit with the Cayenne pepper in it too long as it will steep. The lemonade will get too spicy and that may prevent you from drinking enough lemonade during the day.
(Note: You might get a kick out of licking the tablespoon measure after adding your maple syrup. You may even come to look forward to this part of the process –just don't "eat" the syrup in quantity).
If you are doing The Salt Water Flush, you should drink your first glass of lemonade after your first bowel movement to allow the process of elimination to begin.
The Lemonade Diet Concentrate – the most common mistake
Previously mentioned on this website was my preference to drink Pre-mix Lemonade. I now understand a critical flaw to this plan. The longer your Lemonade sits, the more enzymes die. If you need to Pre-mix your Lemonade, then you should only mix a concentrate of just 2 ingredients :
The Fresh Lemon Juice
And the Rich Maple Syrup.
The maple syrup acts as a preservative. This Lemonade Diet Concentrate will keep the enzymes alive long enough to be consumed during the day. Store The Lemonade Diet Concentrate in a cool, dark, glass container. Do not add the cayenne or water to the concentrate! The cayenne will "Steep" like tea, and make the concentrate very hot. The water will dilute the maple syrup and the enzymes in the Fresh Lemon Juice will die. Add the water each time you make a fresh glass of lemonade. Learn the details about Master Cleanse Enzymes and The Lemonade Diet Concentrate because it is crucial to your success, and is a leading cause of Master Cleanse Problems.

Avoid These Common Mistakes
In one of our blog-posts we talk about 5 tips to make the Lemonade right. These mistakes can prevent you from receiving all the cleansing and Healing effects of the Lemonade diet. Please, click on the link to read the article.
Cleansing and Healing effects of the Lemonade Diet
Cleansing can improve all aspects of your personal health including:
Increasing energy
Balancing your body's PH
Losing weight
Reducing swelling and pain
Alleviating allergies
Flushing the colon
Improving skin and hair
Ridding your body of parasites
The Cleansing process is very individual as we all have different diets, live in different environments and are exposed to many different/ specific forms of stress. This is reflected in the Cleansing and Healing symptoms each person may experience when choosing the Lemonade Diet to detox their body.
Lemonade Diet Conclusion – Repeating the Process
That concludes the process of The Lemonade Diet. Just repeat for every day of your intended duration. Most Master Cleanse Practitioners won't recommend less than 10 days. 10 days is a great achievement and will produce far better results as your body can really begin to focus on the deep and dark within. 14 days is very challenging and when added to the Ease-in and Ease-out is almost 3 weeks in total. I have heard of, and known, people who go for 30 and more.
Now You KNOW How To Master Cleanse
So now what? What's Next?
Pick Your Start Date
Get Your Master Cleanse Kit
Get Your After Master Cleanse Kit
Join The Group Cleanse and Social Channels for Support and Fun!
Lose Weight & Feel Great
Pick Your Start Date
In our experience, Friday's are great days for starting the Ease-In, leaving the following Monday for you to begin your Lemonade Diet. Strategically this makes your starting weekend a hybrid of cleanse and food. This also leaves the Ease-Out to fall prior to the end of the second week, and ultimately only 1 full weekend while on the Lemonade Diet. This helps substantially with people's work and social schedules.
Finally, choosing your seasonal selection is also important. Look at your calendar and and notice major events like National Holidays, and personal events like weddings, graduations, etc. Find the first opportunity that you have 2 weeks off following one of these events. You can then really dig in and enjoy your last indulgences and get ready for a fresh start free from any of the pitfalls and temptations that these events are certain to cause.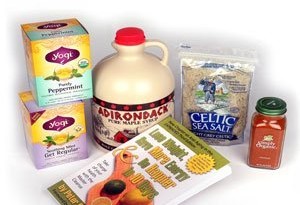 There are 3 parts to your Master Cleanse Kit. Part 2, Lemons, of course are perishable. So you should try to get those locally, although Amazon.com will deliver Fresh Lemons directly to your door, along with the readily available non-perishable ingredients making up part of The Master Cleanse Kit including Maple Syrup, Cayenne Pepper, Sea Salt, and Laxative Teas or Laxative Pills. Part 3 of your Master Cleanse Kit might include the equipment or accessories you might need like a hand juicer, tablespoon measures and water bottles. All of these items can be found on Amazon.com, where we suggest you get your kit, saving you the effort of sourcing all these items independently.
Get Your After Master Cleanse Kit
It's so important to over-look what to do "After" the Master Cleanse. After-all, just start eating again right? Naturally, following the Ease-In, if done right and transitioned into Eating Healthy, we'll rebuild naturally over time. During The Master Cleanse, we've strategically reduced intake of certain nutrients,  like Protein, Fats, and a select group of Vitamins where sidelined for a few days. Now it's time to rebuild. We have to rebuild our internal flora, using Probiotics. We should supplement our Vitamins and Nutrients with a Plant Based, and natural Multivitamin, and finally we should rebuild our Amino Acids and Proteins using an all natural Whey Protein.
Join the Group Cleanse for Support and Fun!
Now that you're committed, why not join our Group Cleanse. Hundreds of people do one of 4 scheduled Group Cleanses after the major holidays, but there are also Independent Group Cleanse with dozens of participants on any given day of the year. You'll be amazed how helpful, and FUN, having someone to share with, learn from, and lean on during the challenge of becoming a Master Cleanser. Not to mention you can flex your Social Networking, Blogging and Publishing skills that might even land you your very own blog just like TheMasterCleanse.org. Check out our Group Cleanse page for details.
Join The Conversation on our Social Channels
TheMasterCleanse.org is everywhere you want to connect with us. We creating content, supporting our community, and engaging in conversations on all the major networks. Click through and subscribe to us on each to stay up to date with all the great news, and insight on Cleansing, Detox, Weight Loss, Diets, Healthy Eating, Holistic Healing, Personal Health Management (Self Care), and Personal Development.
Lose Weight & Feel Great – Like Dr. Wayne Dyer Did
Yes The Master Cleanse is about Cleanse and Detox, but many of you are for the Weight Loss. Well, great news! As a reduction diet, The Master Cleanse is beyond compare. Be prepared to lose up to 2 lbs per day as fat melts away. Please note, that this is not typical, and results definitely vary. You'll only lose weight if your body feels you need to. Some people, especially those underweight or malnourished can sometimes put on weight. Most people however, carrying extra weight in fat, will see dramatic, fast, and natural weight loss.
Last but not least, the Cleanse and Detox is a Whole Body experience. You'll not only feel great about how you look, but you'll be more aware, proud, and empowered with your ability to be confident, committed in your new healthy lifestyle. Not to mention the famous "Cleansers" High most notably touted by Dr. Wayne Dyer, who proclaims:
I feel great and taken weight off around my middle. It's just kinda disappeared. I have lost 14 or 15 pounds I have more energy. I am doing yoga again. I am back walking. I was having real issues with my back. Joint pains and things like that seem to have all gone. I have a new kind of clarity as well.
Happy Cleansing everyone and Thank you for visiting our website! We hope to see you here soon again.
If You're Ready… Now you need to…
<!— Ad - Content.ad - Content Footer - Recommended Content -->