If you're looking for true stories that will inspire you to lose weight, the social website Reddit may be worth checking out.
Though it's usually classified as a "nerdy" news site, its community of health fanatics has shown rapid growth, with forums such as Reddit loseit and Reddit Fitness making it easier to discuss fitness tips and weight loss success stories.
Josh Bennet Uncovers His Dimples
You don't have to search for very long to find inspiring stories such as this one from Josh Bennet, who recently "unearthed his dimples" after losing 100 pounds.
Josh, 20, of Snohomish, Washington, became quite popular on Reddit and was interviewed by Diets In Review.
In his interview he revealed that transitioning from 310 to 190 pounds was due to a cardio and weight lifting program as well as an increased amount of protein, water, fruit, and vegetables in his diet.
Linda Armistead Proves That Enduring Weight Loss Success Is Possible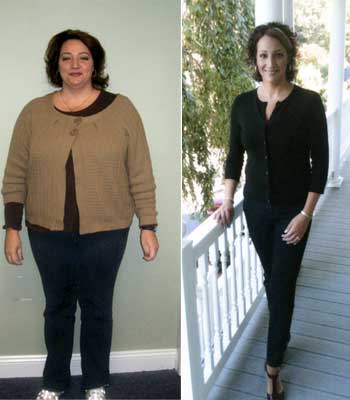 Weight loss is usually considered easier for a 20-year-old than for someone in their forties who has been struggling with weight loss for years, but Linda Armistead, 42, of Ansonia, Connecticut proves that despite many years of being over weight, it's not too late to turn it around.

With a medically-supervised diet program, Linda has gone from 278 to a slim 168 pounds — and has kept the weight off.

Knowing that statistic regarding long-term weight loss are not exactly inspiring, Linda started her blog Keep Weight Off For Life, to show that dropping pounds and staying slim is entirely possible.

"I've been an RN for over 20 years and I have spent most of my life struggling with my weight. I was obese, thoroughly food-addicted, and felt like it was something I would never overcome," Linda writes on her blog.

"Despite years of self-blame and sometimes loathing, I managed to overcome my disease and lost 110 pounds in 8 1/2 months. I have been maintaining that weight loss for more than 4 years and now work to help others acheive their health and weight loss goals."

To read more about these weight loss success stories, head over to Diets In Review

<!— Ad - Content.ad - Content Footer - Recommended Content -->